The Benedict Blythe Foundation
On 1st December 2021, Benedict woke up and opened his advent calendar and went off to school. He ate a snack and collapsed shortly afterwards. He died later on that day in hospital. Ben was at school with my daughter, and after everything had happened, I worked with his wonderful parents to create this legacy website.
Visit Website
What I did
Web Design
Web Development
Ongoing Support
Visit Website
https://www.benedictblythe.com/

The Brief
This is a website that I wish I'd never built. Well, that I had never had the need to build. Ben was a wonderful little boy who sat next to my daughter at school. He ate a snack at school, collapsed and died shortly after in hospital. Helen and Pete asked me to help by creating a website for his charitable foundation. The brief was to use the colours that Ben loved so much, and to create a colourful, bright information hub.
The Result
We worked together with Ben's family to curate the content, come up with designs that were fitting for the content and had enough flexibility that we could add content rapidly as needed. The end result was a highly customised bespoke WordPress theme that we're all very proud of.
https://www.benedictblythe.com/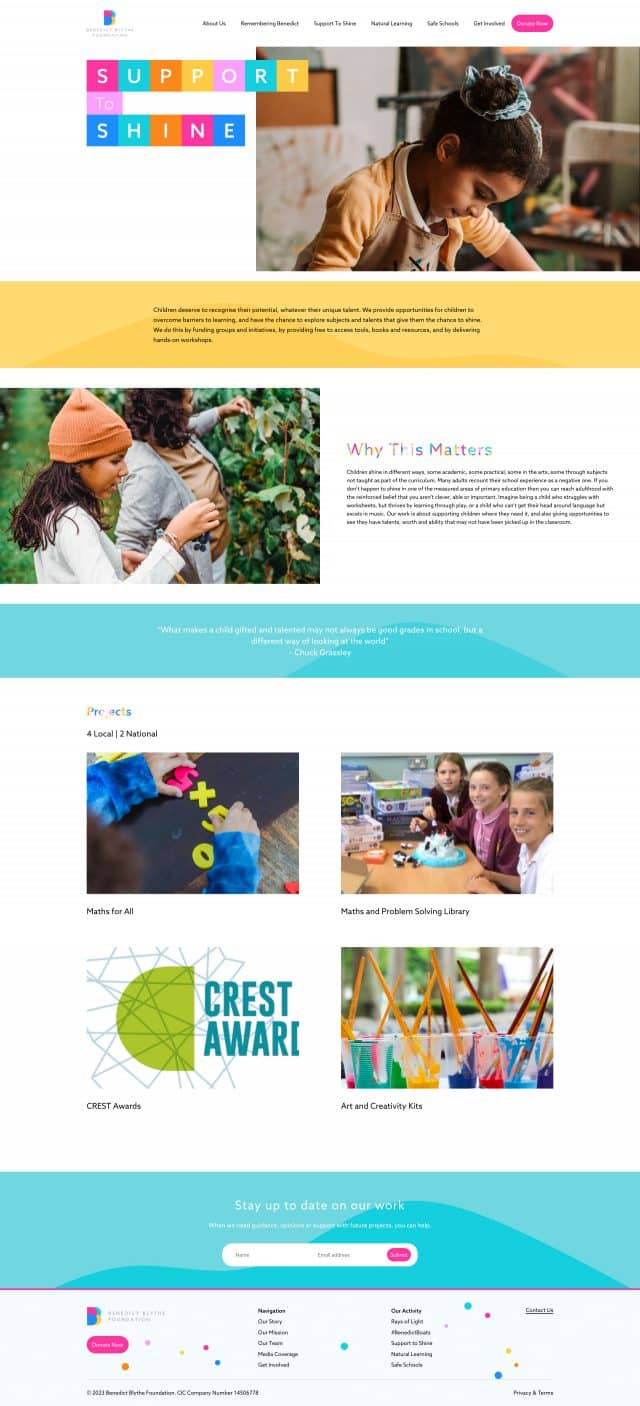 https://www.benedictblythe.com/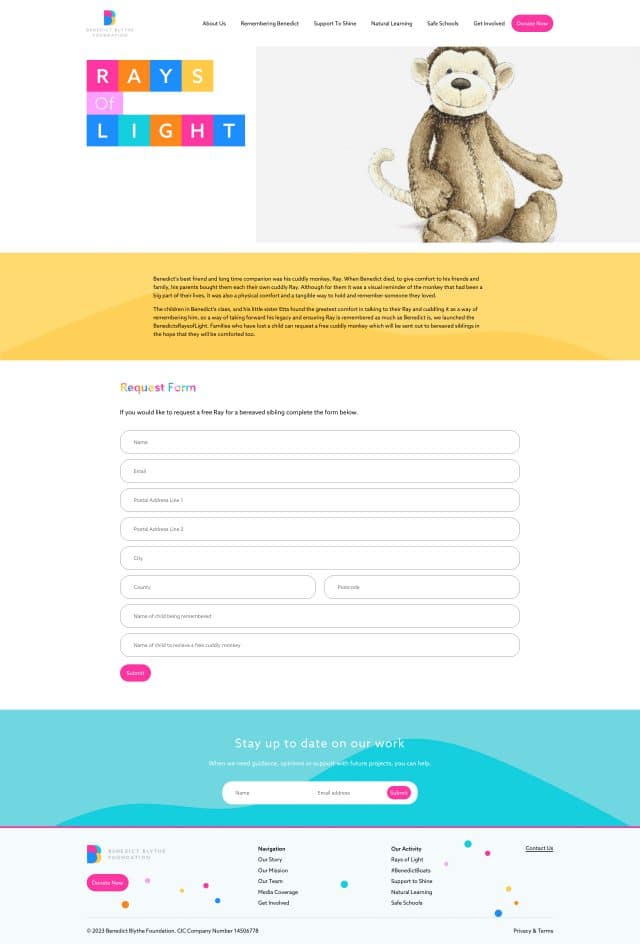 https://www.benedictblythe.com/

Let's work together on your project.
Have I made an impression?
If so, then why not take the next step, which is a totally free indicative quote calculator. My hand coded algorithm asks you a few simple questions, and then will be able to give you a ballpark figure that we can use as a jumping off point for your project. Get a free quote now