Move Your Frame
Frame was not only a super fun and exciting project to work on in the moment, we've developed a wonderful relationship over the past few years. I love working with the Frame team, and we often find time for a cheeky wine and beer to celebrate our little wins!
Visit Website
What I did
Web Development
API Connections
Member Portal
Ongoing Support
Visit Website
https://moveyourframe.com/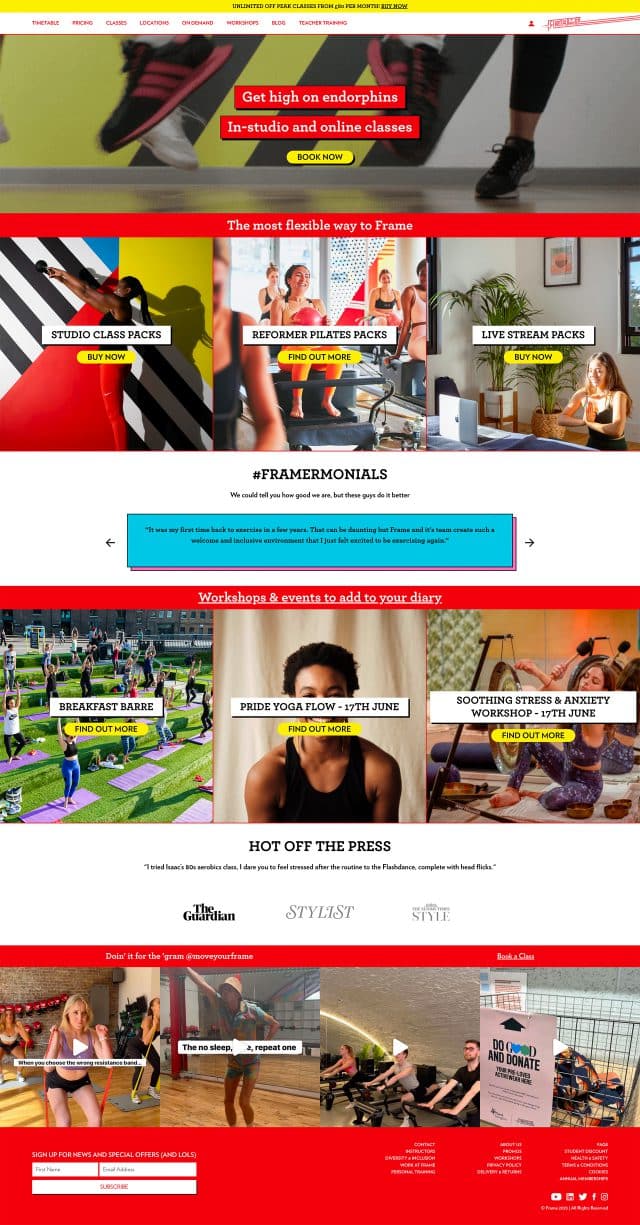 The Brief
I have been working with Fisikal for many years, on a wide variety of projects within the fitness industry. When the chance came up to work on the website of Frame, I was very excited. I was tasked with working across both the Frame UX team, and the Fisikal development team to create a WordPress driven website that ticked lots of boxes, all at once.
We needed to ensure that members could login, check their account and bookings, view the timetable, book classes, buy packages and so much more. We also needed to completely build the Frame On Demand platform from the ground up, which was a huge undertaking.
The Result
A wonderful ongoing relationship has ensured that the fantastic site we launched with, has continually evolved and improved based on user feedback. My close relationship with both Fisikal and the team at Frame has meant that as well as being the web developer on this project, I have acted as a sort of go-between for various tasks related to the website. This covers stuff from the API connections to the Member Portal, to ensuring that Google Tag Manager is correctly tracking all of the bookings and purchases on the site.
https://moveyourframe.com/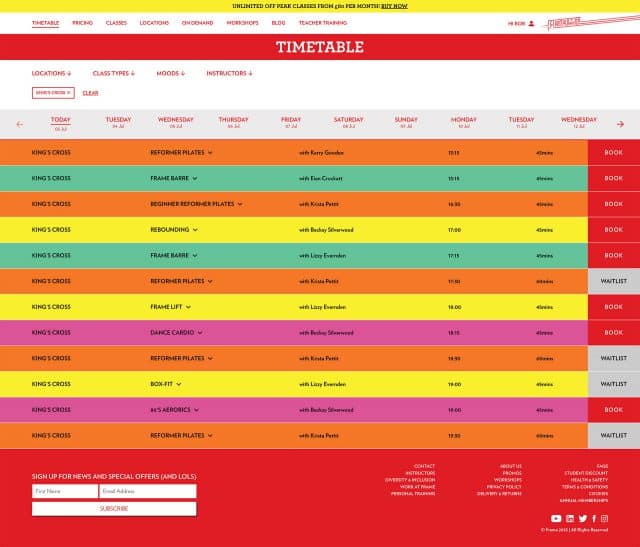 https://moveyourframe.com/

https://moveyourframe.com/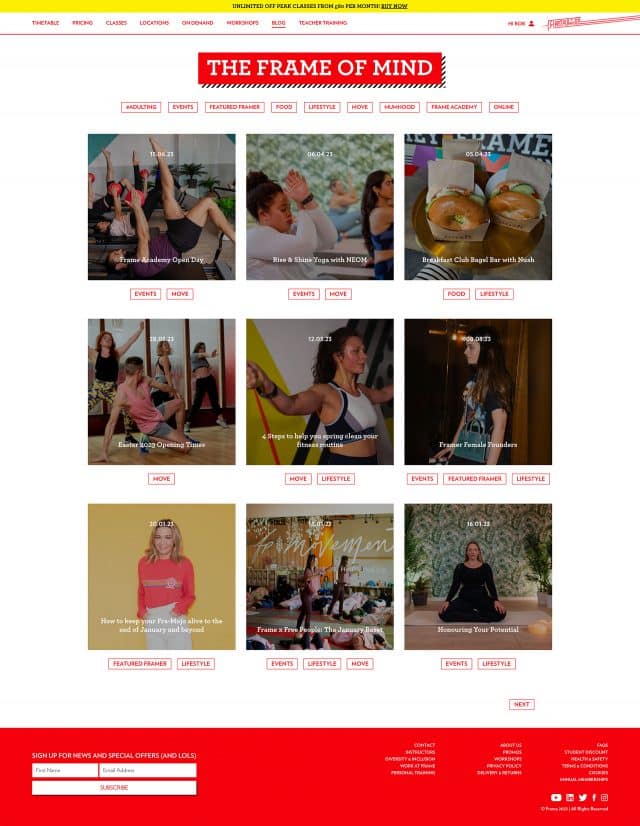 Let's work together on your project.
Have I made an impression?
If so, then why not take the next step, which is a totally free indicative quote calculator. My hand coded algorithm asks you a few simple questions, and then will be able to give you a ballpark figure that we can use as a jumping off point for your project. Get a free quote now