Luminous Face Yoga
Face Yoga is a holistic approach to looking and feeling great. I worked with the Luminous team to create a brand new website from the ground up. We worked on the UX, UI and into the development stage. This site uses WooCommerce plus Memberships and Monthly Subscriptions, as well as a standalone store. It's a fantastic example of a SaaS website smashing it out of the park.
Visit Website
What I did
Web Design
Web Development
WordPress Development
WooCommerce
Subscriptions
Visit Website
https://www.luminousfaceyoga.com/

The Brief
The Luminous team came to me with a vision. They wanted a membership website where their users could sign up on a monthly recurring subscription, and as long as their account was active, they could do a host of things, such as view face yoga videos, join courses or programmes, track progress and much more. It was a very exciting project to be involved in, due to the software as a service nature of the business.
The Result
The design phase was very thorough and we created a large number of bespoke WordPress blocks for the Luminous team to be able to use in any configuration. We also created a wonderful quiz or questionnaire that new users can take, and it uses a custom built algorithm to suggest the perfect programme for them to start with for their face. It was a great success, seeing lots of new users signing up on launch.
https://www.luminousfaceyoga.com/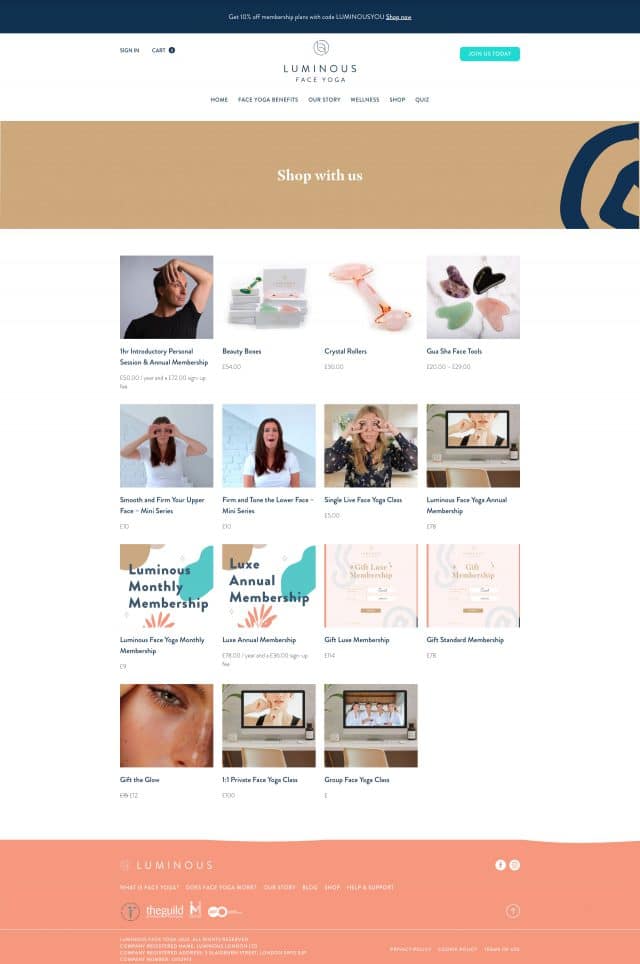 https://www.luminousfaceyoga.com/

https://www.luminousfaceyoga.com/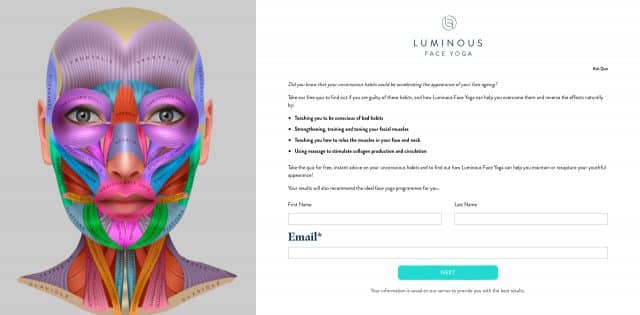 Let's work together on your project.
Have I made an impression?
If so, then why not take the next step, which is a totally free indicative quote calculator. My hand coded algorithm asks you a few simple questions, and then will be able to give you a ballpark figure that we can use as a jumping off point for your project. Get a free quote now