Lalani & Co
I think Lalani & Co was my first ever e-commerce site, and has been running for over 10 years without any huge overhauls. It is testament to what can be done with simple UX and UI, paired with WooCommerce - using the most simple of e-commerce strategies to ensure maximum conversions.
Visit Website
What I did
Web Design
Web Development
E-Commerce
WooCommerce
Visit Website
https://www.lalaniandco.com/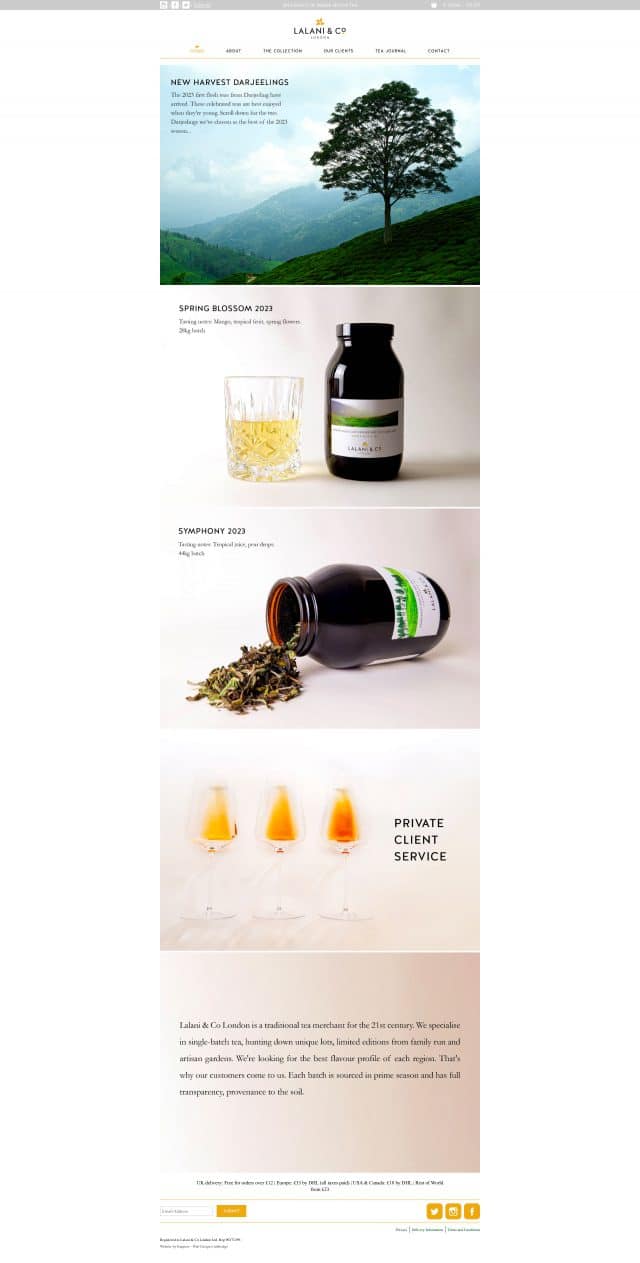 The Brief
Jameel, the founder of Lalani and Co approached me to create a new online store, from which he could sell his fantastic range of teas from around the world. The brief was to be sleek, cool, fresh and clean – and the design has definitely achieved that. Using a very simple, yet elegant UI (user interface), coupled with bespoke product photography that really jumps out of the page, this site is beautiful and useable.
The Result
The site is built on the ever popular WooCommerce system, allowing for rapid development into a very bespoke and customised store, with a unique experience for the customer. I have added on things like a custom filtering system for the products, and a very handy 'where to drink' module, built from scratch to allow Jameel to update a map, showing any places that server Lalani and Co's fantastic range of teas.
https://www.lalaniandco.com/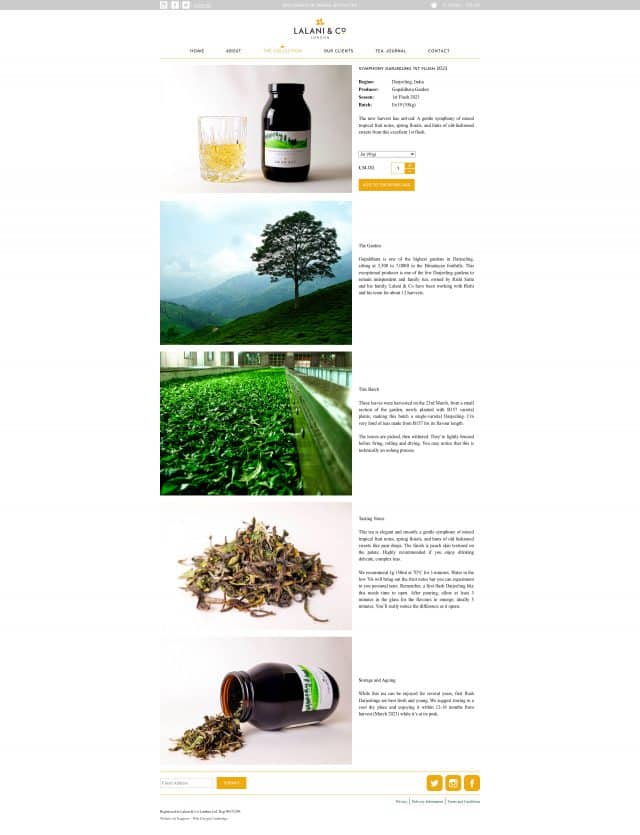 https://www.lalaniandco.com/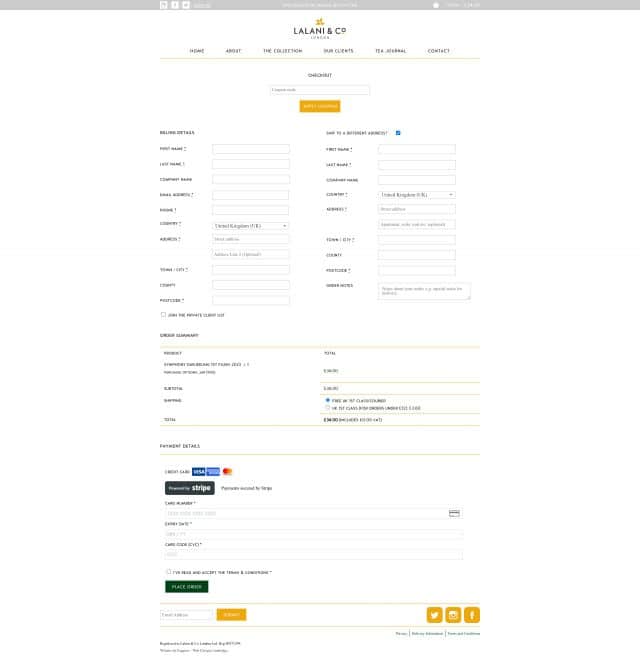 Let's work together on your project.
Have I made an impression?
If so, then why not take the next step, which is a totally free indicative quote calculator. My hand coded algorithm asks you a few simple questions, and then will be able to give you a ballpark figure that we can use as a jumping off point for your project. Get a free quote now