Website Designer
I'm Rob, and I guess you are here because you are thinking of hiring a Website Designer?
First time looking for a Website Designer and not sure where to start? Tell me about your project and I will be able to give you an accurate quote within 48hrs (it might take a bit longer at the weekend!)
There's no pressure to hire or engage with me, but it should give you a starting point to at least understand the costs that might be involved in working with a website designer such as myself.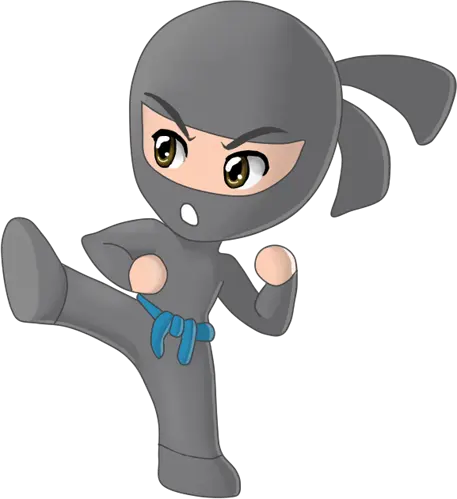 Am I the best website designer for your project?
That is a tough question, and one without a quick and easy answer. I have been a website designer for the best part of 20 years now. I have worked with clients such as Chelsea Football Club, The Labour Party, ThirdSpace and more. But there are a wealth of other website designers out there, so how do you know I am the right fit? Well, you don't... not yet. But if the quote seems right and you like my work, then we need a chat. This will see if we'll click as client and website designer - that connection is really important to ensure the project runs smoothly.

Can I get a free, no obligation website designer quote?
Yes, absolutely. All of my quotes are totally obligation-free. I don't charge you for my time in creating your quote and specification documents. But what I will say, is that if I don't think the project fits my scope and my skillset, I won't waste my time or yours, I will recommend you to another website designer who might be able to help. I would hate to waste your time by providing a quote that wouldn't match your expectations.

Do we have to be geographically close to be able to work together?
Not at all, I work with clients all over the world. As a long time freelance website designer, I know that we don't have to be sat in the same room to make your project a success. I usually suggest we start off with a Google Meet (or zoom) call to discuss your website in more detail. Once we get the contract in place and we're working together, I then suggest we speak at least once a week to catch up on the project and the progress I am making.

Are you only a website designer, or do you handle development too?
The term 'website designer' is a little misleading, it does imply design-only, but I absolutely do the development process too. I work often with custom html, javascript, css and php - alongside various CMS (content management systems), such as WordPress, Craft CMS, ModX or SilverStripe. So in short, yes, you can have your whole project managed in one place, by me.
What does a website designer use to build websites?
The internet is constantly changing to make website designers' jobs easier and faster. There are a plethora of different tools available, therefore it all depends on what the website designer wants to accomplish and their preferences.
Should you use a freelance website designer or website design agency?
Your website is the public's first impression of your business. While you may construct your own website, hiring a website designer or web design agency to help improve the value of your site will lead to increased website traffic. They'll think about all of the criteria necessary for a website to be useful and appealing.
They'll also get the significance of expressing your message in a straightforward and compelling way. They'll also be able to help you communicate your ideas clearly and effectively. Furthermore, hiring a website designer will save you time and money. Many individuals underestimate how long web design takes.
The choice between a freelancer and an agency will often just come down to cost. Freelancer website designers will often be significantly cheaper than an agency. Working from home, or a co-working space, it means you aren't paying for expensive offices, account managers, pool tables etc... you are only paying for the time of your website designer.
Many small businesses simply don't have the time to figure out how to navigate their website or pick the best colour scheme, particularly if they're attempting to get off the ground! A website design expert will be able to create and complete the final product in a fraction of the time.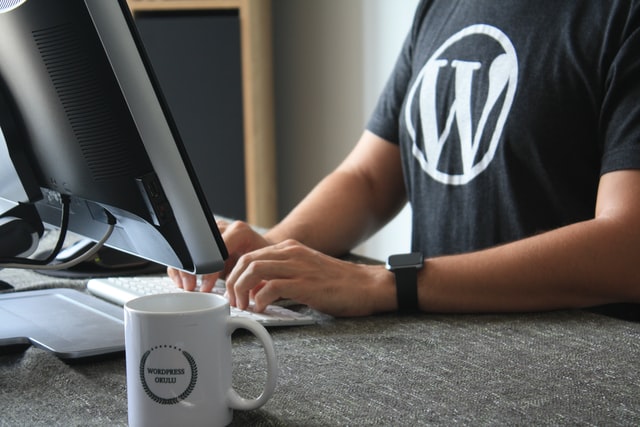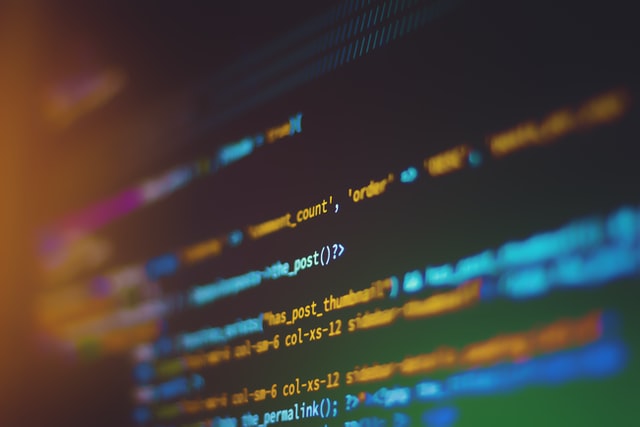 Website designer pricing - what is the average price of a website designer
It's difficult to determine a price for web design since each website is unique. Depending on the size of the website project, this website designer will charge anything between £2500 and £10,000 on average.
If you are looking to hire a website designer but need a more firm idea on price, then fill out my form above and I'll be able to give you a free and no obligation quote.
How to hire the right website designer
Hiring a freelance website designer isn't something to be taken lightly. The internet is the most important tool in our digital age for connecting us. Whatever your website's goal, it will be the first impression that people have of you.
It's critical to find someone who is capable, knowledgeable, and experienced in website building. But there are so many freelance website designers on the market that picking one can be difficult. Here are some characteristics to consider when selecting your website designer:
Look at their portfolio: When it comes to a good website designer, the answer is usually staring you right in the face. Always review the portfolio for evidence of their quality. This will reveal not only their level of quality, but also their creative style and whether it matches your company brand identity.
Get Testimonials and Read Reviews: The most effective approach to evaluate a website designer is by reading testimonials or reviews. On their website or via Google Reviews is the easiest method to locate these is. You can also contact previous customers and ask for contact information directly. Inquire about time management, collaboration skills, and dependability from previous clients.
What other services do they offer?: If you're a newcomer to the world of website creation, you may want some assistance with the elements that go along with it, such as content development and search engine optimisation (SEO). Ask if your website designer will be able to assist you with any of these tasks and, if so, how much they'll charge for them.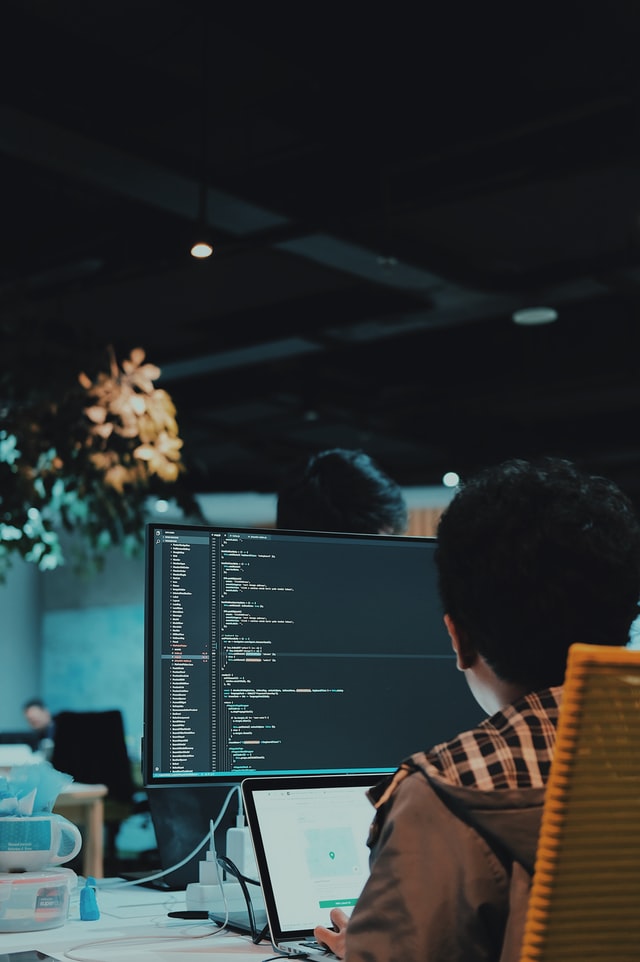 A quick run down of my services as a website designer
Business Website Design
To help your company develop, get a bespoke WordPress website. Take control of your company's website and make modifications as needed. To improve your search engine rankings, receive free onsite SEO.
Take control of your website and make it your own.
Mobile first and works on all screen sizes
Long term tech support
Long term growth plan for your website
Ongoing SEO
Social media marketing help
Secure & reliable hosting
E-commerce Website Design - Start selling online now
A custom-built WooCommerce shop built from the ground up. Sell to a worldwide clientele base. Take complete control and make any necessary modifications. Receive free onsite optimisation to boost your search engine rankings.
Sell your products and services worldwide
Mobile first and works on all screen sizes
Long term tech support
Long term growth plan for your website
Ongoing SEO
Social media marketing help
Secure & reliable hosting
Lead Generation Website Design - Find more customers
Generate more qualified leads with a custom-built lead generation website. Achieve better returns from your marketing budgets. Customer leads delivered to your inbox in real-time.
Take control of your website and make it your own.
Mobile first and works on all screen sizes
Long term tech support
Long term growth plan for your website
Ongoing SEO
Social media marketing help
Secure & reliable hosting
My process as a website designer
I follow a bespoke process from start to finish, and that does vary slightly from client to client, but as a rule this is my standard route through your project.
Discovery
I start with research. That is the basis of your project. Research into your company, your competition and the practice area you work within. By doing this early research, I can really start to understand your needs (even the ones you don't know you have yet!) and help you to get the best out of your website design project.
Wireframing
Before I start on full designs, I usually take some time to mock up some of your pages into simple black and white wireframes. This helps us to really understand the structure of your site and where each part of your content will go.
Design
Once the wireframes are complete, I then start on the full designs, adding colour, style, flair and that extra bit of TLC that makes your website special. I work in Adobe XD for my designs, this means I can easily export elements out as SVG files, keeping your site looking sharp.
Development
Once designs are signed off, I begin the development. The exact process of the development will be specific to you and your project, but as a rule, I'll take the designs and code them up into a mix of html, css, javascript and some PHP - I would usually use a CMS such as WordPress or CraftCMS - but that is dependant on you.
Testing
Once the initial development is done, we move into 'Quality Assurance' (or QA for short), and this means that a third party who I employ checks the site thoroughly to ensure it matches the designs perfectly, but also to ensure it works across all devices, browsers and operating systems too. Once QA is done, you can also test internally with you and your team.
Launch
Once we are all happy with the final product, I will work with you to launch your site onto your hosting platform. I can help to facilitate this for you, or you can have your own hosting set up - but I can be with you the whole way to ensure the new site is launches without a hitch.